The Joint Council aims to solicit close cooperation between employer and employee where the employees are given opportunities to express opinions and to participate actively in the resolution of issues related to work procedures, administrative matters and workers welfare.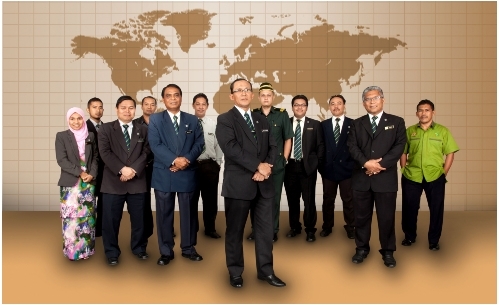 In The Photograph

Dato' Prof. Dr. Hj. Abd. Rahman bin Hj. Abd. Rahim, Zuraida binti Mohd Aziz, Jeffri bin Abd. Rasid, Mohd Jinis bin Abdullah, Hairul bin Abdul Hamid, Saifulelmee bin Guna, Dato' Masran bin Md Salleh, Rosli bin Paidi, Mohd Ab. Kodin Al-Jailani bin Kasim, Ahmad Shahril bin Samat, Abdul Halim bin Sanui, Wan Nurul Azhar bin Wan Ghazali.
Not In The Photograph

Dato' Nik Mohd Shah bin Nik Mustafa, En. Borhanudin B. Haji Arshad, Ahmad Mutalib bin Hashim, Mohamamed Nazri bin Ariffin, Cik Laila Khalidah Bt Ismail, Mohd Nor bin Mohd Rashid, Norisah binti Md Dan, Mutia Anggerek binti Jusoh, Lucyia anak Gelangang, Ramli bin Ismail, Muhammad Sobrie bin Mat Noh, Ramlan bin Abu Sien, Mazlina binti Ismail, Ab Rashid bin Othman.