Family : Cyprinidae
Genus : Paedocypris
Species : Paedocypris sp
Description:
Paedocypris species is the smallest inland vertebrate in the world. This fish comes from the Cyprinidae family and belongs to the genus Paedocypris. The smallest mature female is measured at 7.9 mm and the largest known individual is at 10.3 mm. The finding of Paedocypris sp. in 2006 during the Forest Biodiversity Scientific Expedition Bukit Bauk, Terengganu was very significant and highly esteemed. It was discovered inhabiting a swamp by a group of researcher from University Malaysia Terengganu and National University of Malaysia. This finding is the third record for Peninsular Malaysia. Previously, the same species of the genus was collected from a few localities in North Selangor peat swamp forests and Pondok Tanjung Forest Reserve, Perak.

Paedocypris was first discovered living in the dark coloured peat swamps of the Sumatra Island, Indonesia. Paedocypris species inhabits slow-flowing black water streams or pools in peat swamp forests, preferring the deeper, cooler water layers, in the lower water bodies that are close to the bottom.

Possessing small size of body, this fish is able to survive through extreme droughts, as they can live in small remaining puddles of rain water. It also can survive in water pH as low as 2.9, which is 10 times more acidic than rain water. However, their habitat is threatened by forest fires, climate change, rapid development and plantations.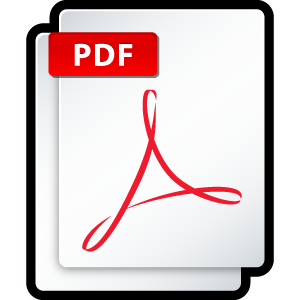 Click here to download and print
Family : Cyprinidae Genus : Paedocypris Species : Paedocypris sp Description: Paedocypris species is the smallest inland vertebrate in the world. This fish comes from the Cyprinidae family and belongs to the genus Paedocypris. The smallest mature female is measured at 7.9 mm and the largest known individual is at 10.3 mm. The finding of Paedocypris sp. in 2006 during the Forest Biodiversity Scientific Expedition Bukit Bauk, Terengganu was very significant and highly esteemed. It was discovered inhabiting a swamp by a group of researcher from University Malaysia Terengganu and National University of Malaysia. This finding is the third record for Peninsular Malaysia. Previously, the same species of the genus was collected from a few localities in North Selangor peat swamp forests and Pondok Tanjung Forest Reserve, Perak.Paedocypris was first discovered living in the dark coloured peat swamps of the Sumatra Island, Indonesia. Paedocypris species inhabits slow-flowing black water streams or pools in peat swamp forests, preferring the deeper, cooler water layers, in the lower water bodies that are close to the bottom.Possessing small size of body, this fish is able to survive through extreme droughts, as they can live in small remaining puddles of rain water. It also can survive in water pH as low as 2.9, which is 10 times more acidic than rain water. However, their habitat is threatened by forest fires, climate change, rapid development and plantations. Click here to download and print